Today we welcome L Art as exhibitor at www.worldantique.net
Mr. Peter Lau has been in the business for 14 years, and started to attend auctions "for fun"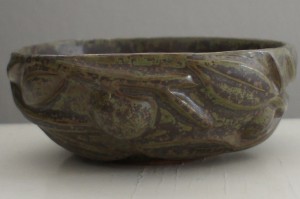 "It quickly caught my interest, and after completing my teacher exam,
I was not sure if I would be working as a teacher, or start my own business.
I quickly took the plunge and became an antique dealer. I have no regrets.
It all started in a small basement in Copenhagen, I went shopping at flea markets and small auction houses and sold as one of the first Danish dealers on Ebay.com.
A few years later I had full-time employees as well as a considerable turnover,
I sold more than 5000 paintings annually to buyers from all over the world,
and there was not a single day that was boring.
I have bought art from all over the world, everything from a roaring stag to DKK 200 to 17 century old masters.
Dealing with art is unpredictable, and that is precisely what makes it exciting..
Today, I have adapted to the market and operates a somewhat smaller business and I will focus on international quality art effects. I buy Scandinavian design, porcelain, ceramics, paintings etc. from the 17 th century to the present day. I have customers worldwide and shop all over the world.
You can meet me at flea markets and antique fairs in Denmark and Sweden. I love my job, it's exciting to buy, you never know what you find.
It is exciting to sell at antique fairs and flea markets, where you meet all kinds of people who are looking for very different things.."
When Peter Lau wants to unwind from a very busy schedule, he spends time with his girlfriend or go jogging with Lars from Danam antik.
This post is also available in: Danish